Dear Customer,
As the new year begins, we sincerely appreciate your continued support and would like to express our gratitude.
May lucky rabbit brings you and your family an abundance of good fortune in this year !
** Gentle Reminders:
Precious metals trading hours are as usual during CNY holiday.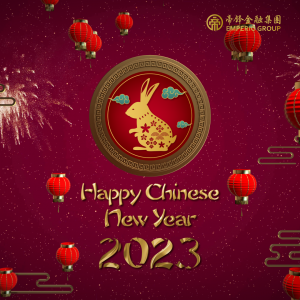 Yours sincerely,
Emperio Precious Metals Limited